The Reserve Project Documents
Dear real estate professional, thank you for your interest in sharing The Reserve with your clients. To help you promote this project, we will provide you with a set of custom-branded project documents in PDF format with your name, title, company, email, and phone number. Simply fill out the form below and our system will email you a set of documents that you can email your clients or print and share with them in person.
Once you complete the form and press Submit it will take up to 10 minutes to process your custom documents. Once complete, your custom-branded project documents will be emailed to the address you provide below.
If you have any questions, please contact us at support@thereservemammoth.com.
Your Information Added to the Contact Page of All Documents.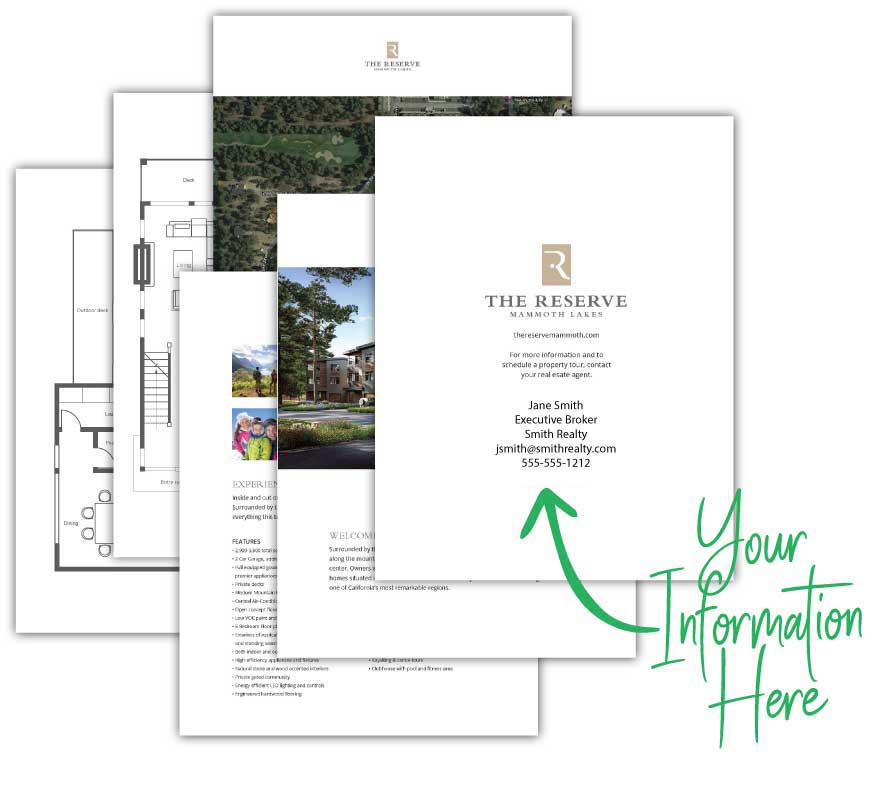 Enter Your Information Below as You Would Like It to Appear on Documents and Press Send.
A million feelings. A thousand thoughts. A hundred memories. This is Mammoth.